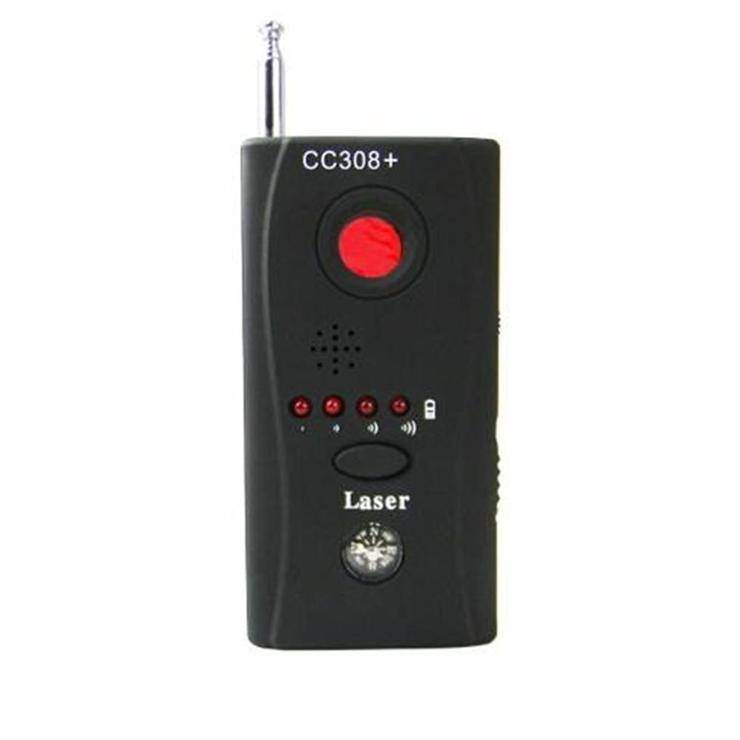 Radio Wave Spy Cam Detector
偷拍追踪检测器
---
Radio wave Spy Cam Detector to provide peace of mind everywhere you go
Currently, numbers of news reported that people were being filmed/tracked/ photoshoot without their consent.
Fear of being watched or recorded secretly when you are in hotels, changing room, public restroom and more?
Get this and protect your privacy by making the hidden devices easy to spot. This Spy-Cam Detector enables discover of hidden CCTV, listening-in devices, and GPS tracker with different detection abilities.
How to detect?
Laser Detection: Lasers can be seen looking through the sight of the device. (Camera Lens will be visually recognizable with a flasing light)
Signal Detection: Beeping sound will be produced when spying devices such as GPS, Eavesdropper and etc are near by detected.
Package Includes:
-Radio Wave Spycam Detector
-Earphone
-Charging Cable
-User manual
你的隐私真的安全吗?
旅行住陌生酒店时担心被偷拍,窃听,GPS跟踪等等 ?
近来厕所,更衣室,酒店和民宿偷拍事件不断的出现。
办公室,私人和隐秘地方谈重要或者私事的时候担心被窃听。
快购买一架轻巧【迷你型的检测器】吧。
可以检测针孔摄影机,窃听器,GPS追踪器和辐射电波等等。
容易使用,检测方法简单又精准。
两个检测方式:
第一:可以通过红色视窗侦测针孔摄像机的存在,如有信号灯会一闪一闪提醒。
第二:可使用伸缩天线探测信号传送,如有GPS,偷听器或WiFi 等信号,会发出鸣响提醒。
产品内容物:
1 x 追踪检测器
1 x 耳机
1 x 充电数据线
1 x 使用说明书